Old Canuck
I purchased this Smith and Wesson .455 Mark II Hand Ejector 2nd Model. Made in 1916 for the Canadian Army to fill in for an arms shortage. S&W made about 15000 chambered in .455 Eley for the British and Canadian Armies. This particular one, like many others had the rear of the cylinder milled down to accommodate .45 ACP. This ruins it collector value but adds to the versatility as it will now shoot .45 Long Colt,.455 Eley, .45 Auto Rim, and .45 ACP.
I took it to the range today to see how the old Canuck would do. I had a couple of fizzlers in the Marksman reloads that I shot, other than that it is a great shooter!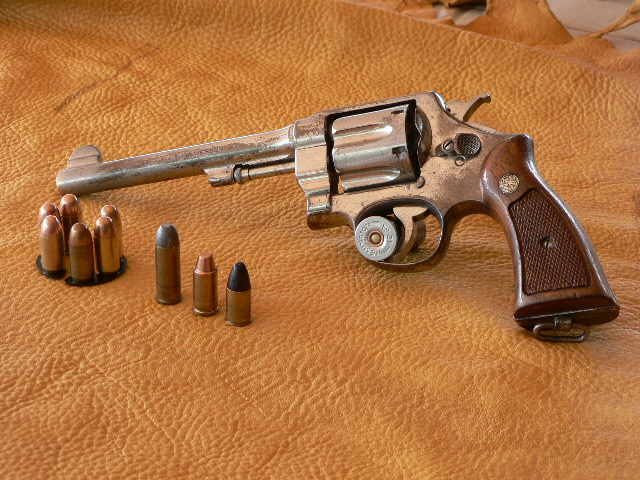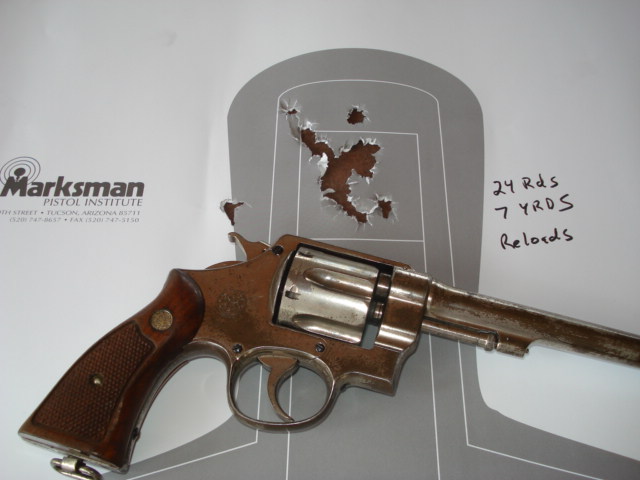 Gonna keep as a SHTF gun, if it is .45 and will fit, we are good to go!