2nd Amendment Target on Tour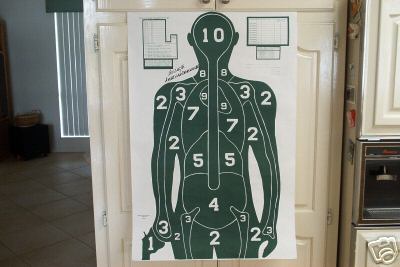 This Target started in Florida with American Drumslinger, Bullseye sent it all the way to Arizona. I Posted it and it ended up in Little Rock, Arkansas. Circa Bellum has got it, is gonna shoot it up and move it on its way. Head over there and get your mits on it and keep it moving. It has been autographed by all of us so it could be worth several dollars by now.
Come on and show your support for the 2nd Amendment Target ON Tour!
The Target has traveled 3500 miles so far!
Posted by BillyBudd at October 18, 2005 06:41 PM | TrackBack