Veterans Day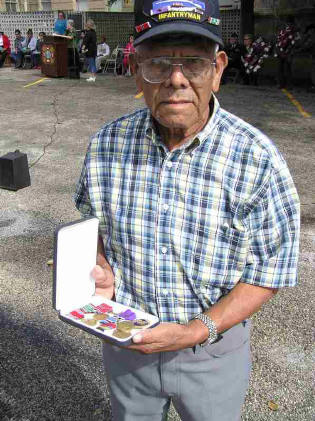 Do You Know This Man?
I do not know this man. I found his picture when looking for material for this post. Funny thing is I know all about him. He is an American veteran. This man knows all about courage and sacrifice. Proud yet humble, he put it all on the line and was willing to pay the ultimate price for the freedoms that you and I enjoy today.
Volunteer or drafted bears no relevance to the fact that he answered his call to duty. He and the thousands before him and after him are why America was and is still the greatest nation on the earth. American servicemen have a long and proud history of giving so much for so many and have done so willingly and at great personal cost.
To this man that I do not know I say thank you. Thank you to you and all your brethren in service to our country. Happy Veterans day! That includes you too Dad.
Posted by BillyBudd at November 11, 2005 07:50 AM | TrackBack