RtR SCOTUS OPERANDI Edition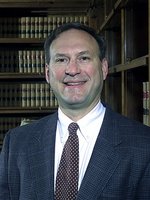 Rightwing Nut House says the game is afoot!
Big Dog has an opinion as well.
Hey! Whats wrong with this Picture?
Ok now this Post gets to the point, succinctly.
Stop The ACLU obviously has the ACLU's objection to the nominee.
The Smallest Minority on Machinegun Sammy
Hispanic Pundit is pleased.
Sondra K has the skinny on what is really wrong with this Picture
Stephen Green has a fairly comprehensive round up of SCOTUS STUFF
Tons O Stuff from Jeff Goldstein from the libertarian Perspective
SCOTUS Alito Freeper Style
Posted by BillyBudd at November 1, 2005 06:06 AM | TrackBack