Smith &Wesson Lemon Squeezer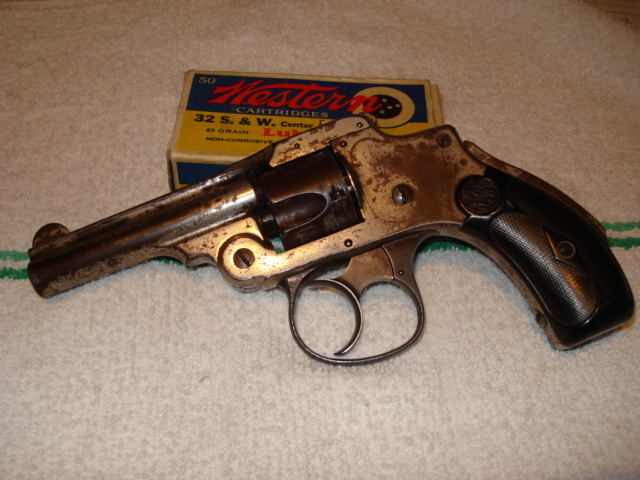 Well I was surfing Craig's list yesterday and I found some dolly wheels real cheap near my house. I bought them from a sweet old guy and we got to talking about all the antiques in his garage. I asked him if he had any guns for sale. "I might have just an old pistol" he says. That always get the hackles up. He pulls out an old bag from behind some boxes and produced this:
A SMITH & WESSON 32 SAFETY FIRST MODEL D.A. REVOLVER "LEMON SQUEEZER" Cal. 32 S&W x 3" round barrel with top rib and markings Five shot fluted cylinder only double action. Grip safety on backstrap.
With a holster and box of shells. The four digit serial number puts the date of manufacture at 1889. The nickel is mostly gone , but the trigger is smooth and strong and the timing is terrific. The unusual grip safety is in the namesake and it functions as well. I just love these old pistols!
Needless to say she came home with me after some old fashioned bartering. The pics are poor, I will update them with better ones later.