February 29, 2008
Bat Mobile
Gotta get my kicks before the whole shithouse goes up in flames......
1993 Kawasaki Concours, and oldie but a goodie. Picked up cheep and she still has a few good miles left in her.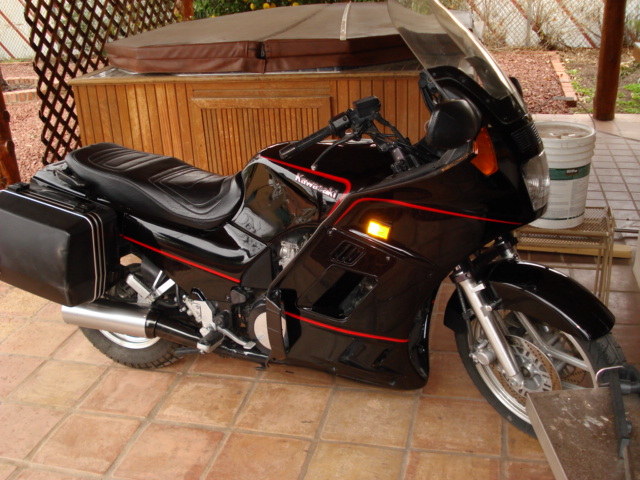 Global Warming in Arizona
Not much blogging lately too busy having fun. These pics are with some friends in Northern Arizona a few weeks ago. Three feet of fresh snow makes great snowmobiling!
Click the pics to make them larger




February 17, 2008
Up Yours Mahomet
About Time somebody stood up to the members of the Religion of Death...................