The Truth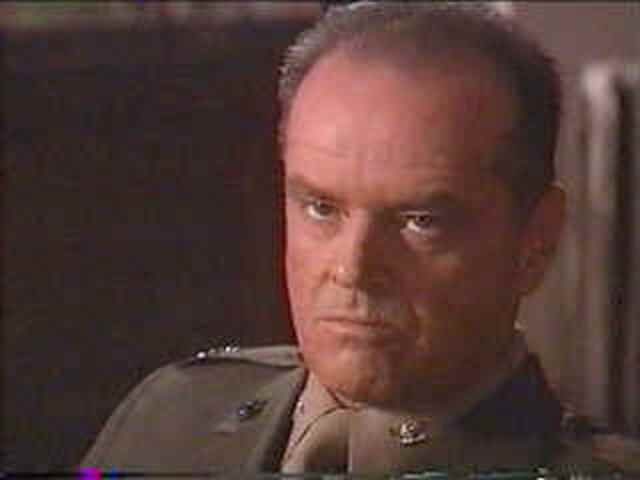 You want the truth? YOU can't handle the truth!
"Like I said, I won't change your mind, and that's fine. But anyone tallying facts vs invective clearly sees that "Pitman" is an empty, malicious, deceptive, racist rant. And your responses are mindless parroting of Fox News/Karl Rove TPs. Everything I've said, on the other hand, can be verified. Facts are on my side. Reality is my ally because it terrifies conservatives."

The facts according to Barleymash:
Karl Rove sprang from Agent Scully's vagina
9/11 was an inside job by GWB and Ross Perot
Making 100 Million dollars off the religion of Global Warming does not make you a fraud, it makes you a genius!
Making money off the evil oil companies is bad, unless it is Occidental Petroleum
The United Nations is not full of Tin horn dictators, despots and anti-semites
Criminals don't kill people, guns kill people
Guevera, Castro, and Chavez are the real heros
If it is bad for America, it should be celebrated
So what if the Kyoto treaty excludes India and China, they have excellent enviromental records.
Being a Poly Sci major and working at Starbucks is all you need to get the facts right
GWB caused Hurricane Katrina so he could kill black people
If you don't go to college you will end up stuck in Iraq
Hillary Clinton is a cattle futures trading genius
Harry Reid is a land developing Guru
Islam is a race so criticizing it is racist
Listening to a hate America, hate whitey diatribe for twenty years and not being offended makes you a saint not a sinner
Welfare and Social Security are prime examples of how well government works
Billions on education is working, the test scores are getting lower so billions more will solve everything
NPR and PBS are not biased Liberal soapboxes
We are entitled to free health care especially when we we live a deviant or unhealthy lifestyle
Playing D&D in my Masters of the Universe jammies gives me real world experience
and on and on..........................
Posted by BillyBudd at July 9, 2008 05:36 PM | TrackBack