Support PSA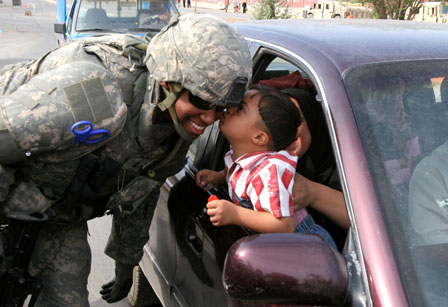 (Click the Pic)
Stay Connected Have you done your part?
My family and I use Books for Soldiers a great way to get started and put some teeth in that "Support The Troops" bumper sticker you are sporting. We are shipping our 55th care package tomorrow!
Valour-IT Navy Team
Valour-IT Marines Team
I heard from My son Saturday, the first phone call from him on over a month, he is doing great and we will fly to Chicago in two weeks for his Pass-in-Review. I can't wait to see him.
Posted by BillyBudd at October 30, 2006 05:39 PM | TrackBack