Take Back the Corner 2
On a beautiful sunny day here in Tucson we gathered for Take Back the Corner 2. In front of the main gate of Davis-Monthan AFB our small but enthuisiastic group showed it support for our Troops.
The show of appreciation and support from the base and passer-bys ran about 999 to 1. A grumpy old man in a car said "Go Away". The other 999 were positive with shouts, waves, thumbs up, and honking. It was a very positive and moving way to thank those on the front lines of the War On Terror.
We will continue to "Take Back the Corner" and I will post about upcoming dates and times. In attendance were Dennis from Protest Warrior, Scott from Speed of Thought, and Mike from Flight Pundit all the way from Phoenix. A great start on an event we hope to grow in size and scope.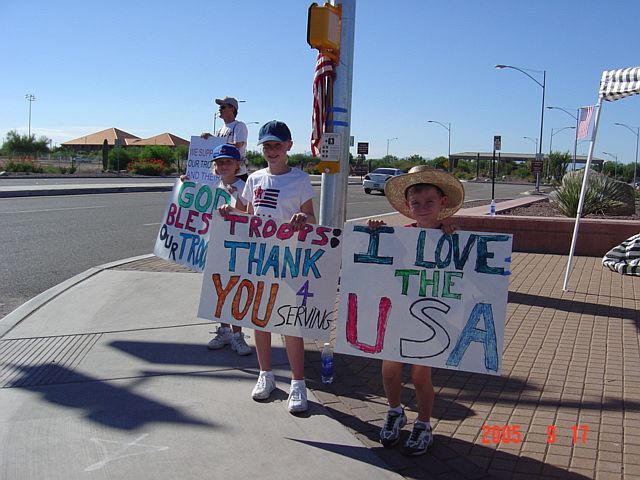 Doug's three Angels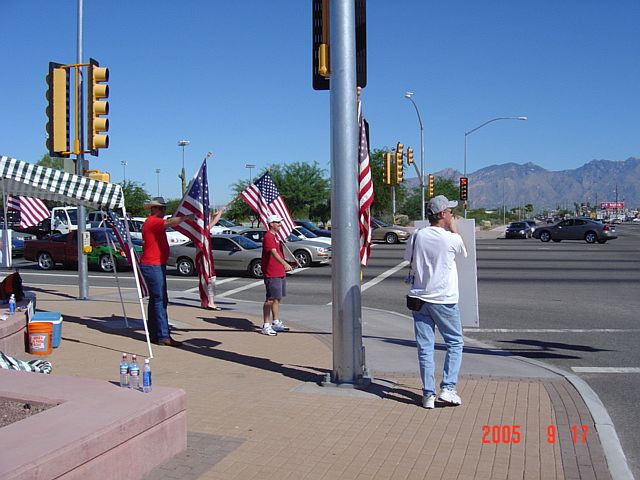 Scott in white, Mike in Red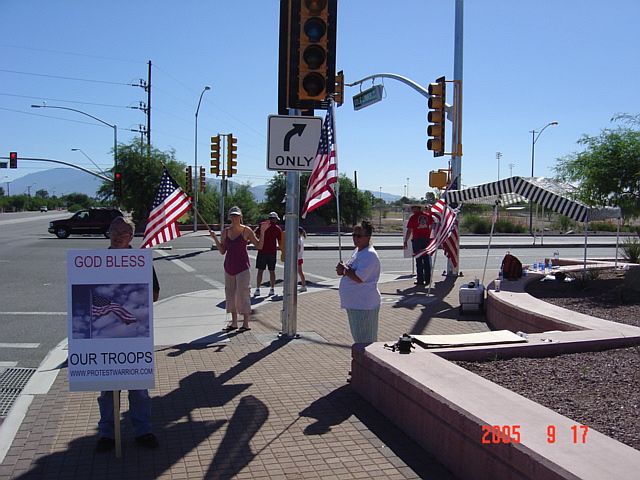 More Supporters
I am looking forward to the Take Back the Corner 3 and hope Tucson Bloggers, friends, families, and all Americans join us in this fun and rewarding way to say Thanks to all of our troops.
Posted by BillyBudd at September 17, 2005 02:42 PM | TrackBack